FilmConvert is a software company based in Wellington, New Zealand. We want to give power back to the filmmaker, by creating tools that help you work faster and achieve your cinematic vision.
Our software is used by:












---
FilmConvert Nitrate
FilmConvert Nitrate is a new update to FilmConvert Pro which adds even more power and flexibility to your color grading. Nitrate includes Cineon Log film to unlock the full potential of your Log-encoded footage, custom curve controls to create your own film look, and advanced grain controls to precisely control the appearance of film grain in your image.
www.filmconvert.com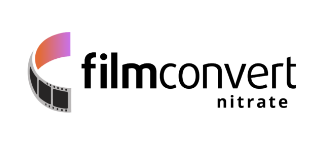 ---

CineMatch
CineMatch is a camera-matching solution from the makers of FilmConvert. Using dedicated camera data, CineMatch can help you quickly match color information from a wide range of cameras, saving you time and helping you fast-forward to the creative side of color grading.